Marketing a business is not easy. Today, people prefer to watch videos online rather than read online advertisements. Video editing for your business can either be done by you or be outsourced to a freelancer.
The Viddyoze, video editing software is among the best available for video editing whether you have zero knowledge of video editing. With this Viddyoze 3.0 review, we will cover every single detail about it with pros and cons. This is the most comprehensive Viddyoze review available on the internet.
When you read our detailed review, if you think Viddyoze sounds like something that you need, we have partnered with Viddyoze to save you a great deal of money at checkout. By clicking the offer links on this page, you'll get the lowest price possible on Viddyoze. Is Viddyoze worth buying? Let's find out in this Viddyoez review.
What is Viddyoze?
Viddyoze is a video editing software user friendly for non-professionals and professionals. Simply put, Viddyoze has a library of thousands of animations, logos, outros, social media call-to-actions, and lower thirds that can be turned into a video in seconds. 
Just choose a design that appeals to you the most, edit the wording, add a logo or graphic, and hit render.  You can download your produced video in either .MP4 format or an animated .GIF file. It's simpler than merely creating YouTube intros. Because Viddyoze is a cloud-based software, you don't need to carry a laptop around everywhere you go. It's so easy to use, so you can do video editing even on your smartphone.
Who Owns Viddyoze?

Viddyoze was created by Joey Xoto, Jamie Garside, and David Chamberlain. They have been developing software for a long time.  Many types of software have been developed by them, all of which have been very useful to the people.
When they worked with their clients, they found that most people do not have knowledge of video editing, and thus for their work, for small jobs, they have to hire professional freelancers, and, in return, have to pay a large amount of money.
To solve this problem, Joey Xoto, David Chamberlain, & Jamie Garside began cooperation, and the Viddyoze software was eventually born as a result.
In Just 3 clicks, Viddyoze's software enables anyone to edit a video quickly and easily – no editing expertise required.
All Viddyoze Version History –
Before starting with Viddyoze review, check out a quick Viddyoze history.
Viddyoze 1.0 Review –
In September 2015, the company introduced the first version of its software. Its popularity grew quickly within days of its launch. Its low price and ease of use helped it become everyone's first choice. 
Cloud servers were another reason for its popularity. There is no need to install it, so it can easily be used by anyone no matter their computer or mobile device. Viddyoze gained popularity after good user reviews for its initial version.
In our opinion, the platform was so successful because it was the answer to a problem and just worked; one could not ask for more.   
Viddyoze Version 2.0 Review –
Launched in 2015, Viddyoze 1.0 was so popular that a revised version was released the following year. The new version of Viddyoze used some of the same technology as the previous one did, but raised the bar a bit higher and made the interface a bit more friendly. 
With more template collections, social media calls-to-action, and even transitions, they make it more easy to create videos. The Template Club feature has been enhanced in this version. People need new templates for their videos. New templates appear on Template Club every month, which users can download & use.
Over the past several years, our company has subscribed to the template club, and we receive an average of 15 to 16 new videos each month. Henceforth, Viddyoze 2.0 became incomparable to any other software for creating logo reveal videos on YouTube.
Viddyoze Live Action Review –
Almost every year, Viddyoze developers come up with a new idea for a video editor and in 2017, Viddyoze finally introduces Viddyoze live action. And Launching Viddyoze live action changed the industry for animation. This feature was designed specifically for people who work in the animation Videos or works.
With the help of this feature now anyone can do animation of something in a few hours, now it does not take an entire day. With Viddyoze Live Action, more templates were included, mostly Live Action, as well as several UI improvements.
Viddyoze 3.0 Review –
Video editing software Viddyoze's latest version is Viddyoze 3.0. It is a totally web-based 3D animation program. With the 3.0 version of Viddyoze, you can create normal and 3D animations of both types of videos. This add-on includes 3D template support.
There are two versions of Viddyoze: Viddyoze Personal and Viddyoze Commercial. We'll go into more detail about the differences between the Personal and Commercial editions below.  
Basically, Viddyoze Commercial Edition gives you unlimited renders monthly – and the means to sell those rendered animations as well. It gives you more by providing access to teams, multiple simultaneous renders, client color palettes, a customization service, and even ten Viddyoze reseller accounts.
Using Viddyoze 3.0 is completely cloud-based. No need to install any type of software. Simply connect your desktop or laptop to the Internet and then start editing. Viddyoze allows you to edit videos even on your mobile device. Because cloud-based software doesn't rely on computer hardware, rendering is faster than traditional software. 
All the videos created by you will be stored on the cloud so that they won't take any storage space on your computer. To use a video, you just have to download it, use it, and then delete it. The video will stay in the cloud for an indefinite time period.
Although the Viddyoze platform has grown, the Viddyoze team has grown as well. The original team started out small, but at last word, they now have over 40 people on the Viddyoze Team and have served over 100,000 companies & Individuals. 
In fact, according to their website, Viddyoze has been used by some of the biggest companies in the world, including Sony, DHL Express, Vodafone, Philips, Verizon, Scania, and Tesla. 
In a word, Viddyoze 3.0 is refined. Viddyoze is a polished and professional platform.  
Viddyoze combines all the best features of its previous releases and makes it easier and more intuitive to use. The interface is intuitive, and the servers are extremely reliable and fast. 
It offers a 60-days money-back guarantee at the time of purchase. If you don't like the software they'll refund your all money.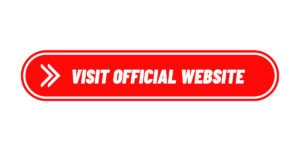 Viddyoze Review From Real Customers –
The screenshot below shows reviews of Viddyoze from various customers. The Viddyoze product has favorable reviews on various websites that provide product reviews. The quality and service of Viddyoze is rated at almost 80% by consumers.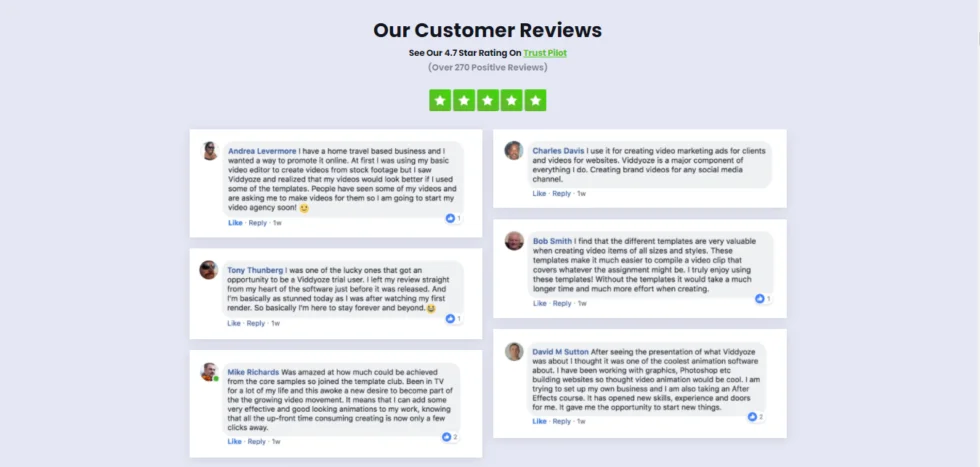 How to Create a Video in Viddyoze 3.0? –
Viddyoze is an outstanding video editor that lets you edit videos quickly and easily. Viddyoze reviews have an average of 4.5 stars on Trustpilot, which shows just how many people love this software. Save thousands of dollars by avoiding expensive video editing expenses through the use of this software. 
Here is a step by step explanation of how to make a video in Viddyoze –
Step 1 – Login
Viddyoze is a web-based cloud platform video editing platform, which means the first step is to login into the Viddyoze account. Viddyoze is available online, so you don't need to install anything.  Log in to your account on their website to get access to all of the tools.
Step 2 – Dashboard
After logging in, the first screen you will see is the Dashboard. It shows you all the videos you have made previously, which have been saved on your device.
There will be six categories for the video. These categories are All, Logo stinger, Call to Action, Misc, Social, Outro, and Rendering.
Its special feature is that you can download your videos in different formats such as QuickTime, MPEG4, 3GPP's, and 3GPP2's.
Step 3 – Choose The Template
To start the video creation process, you simply click on the Create tab. Click on the Create tab, and the video creator will let you choose from five categories – logo stinger, call to action, misc, outro, and social. You can choose according to your need.
Different templates are provided in each category, such as those for video sharing on social media and logo stingers that can be made for a logo.  Due to the template being split by categories, you have saved time choosing the right template.
Step 4 – Edit Template
The next step is to edit the template based on your needs. To make it more appealing, you can add logos, product photographs, and text. 
Your product or service will be clearly explained in the text. The video's color can be changed as well, making it more appealing.
Step 5 – Render Video
We are now at the last Step.  After you are done editing the video, click on the render button, and the graphics will start getting rendered and should take several minutes to complete according to the size of the video template. 
Once rendering is complete, the video will be saved in your cloud account. You can access it from anywhere.
What is a Viddyoze Render?
Saving the video is known as rendering. After modifying any template and creating a video, you need to render the video. By clicking the render video option, it will get saved in your account. 
Viddyoze Specifications
Live Action Animation Videos –
This incredible live-action animation feature makes it easy for you to create videos of high quality and captivating like those in high class advertising agencies. This feature is one of a kind that you cannot find anywhere else.There are many templates available for live animation videos.
Hundreds of designer templates – 
Viddyoze's templates are of the highest quality. There are numerous templates for each category. They have only high-quality templates since they have dedicated teams that look at and analyze every template that passes their tests.
Custom audio added option – 
With this Viddyoze feature you can add your audio into the Viddyoze template. You can change the audio in the template according to your need, You can also do a voice over, or use any other music.
Various video formats – 
Viddyoze supports QuickTime, MPEG4, 3GPP, and 3GPP2 video formats, making it possible to play videos on any device.
Mobile compatible – 
Viddyoze can be accessed via mobile phone as well if you don't have a computer.
Cloud server – 
If you are not using a high-end computer, then you will not be able to run many of the famous video editing software programs. Thankfully, Viddyoze's cloud server ensures you never face this problem.
Zero video editing experience required –
A person can do it, even if they don't know anything about video editing. It has ready-made templates with which you only add text and photos too. And your amazing video will be ready.
No watermarks – 
There are no watermarks on the final version of this video. So it'll be free to use everywhere.
24X7 customer care support – 
No matter what the problem is with Viddyoze, its customer care executives are always so willing to assist you. Whether you have a login problem, editing problem, or any other, they are always there for you.
Regular updates –
Its developers constantly strive to make the product better. For this, they allow for regular updates, so the product can become more user friendly. With membership, you'll get lifetime updates to Viddyoze.
Movie Filters –
Film grain, lens flares, light effects and more allow you to transform any video into a Spielberg masterpiece. Put it on YouTube and wait for the viral.
Lower Thirds –
A few simple clicks with Viddyoze's lower thirds can make videos stand out from the crowd in a short time. Videos can instantly stand out from the pack without having to use any other animation software again.
ALPHA Technology –
The Transparency technology is exclusive to Viddyoze enabling users to take ANY animation to its next level. No other tool lets you do that!
Viddyoze Coupon Code and Price –
Viddyoze offers two different kinds of plans for its customers: Personal plans and commercial plans. 
There is no need to use a Viddyoze promo code in order to get a discount. We have used a discount code already. Just click on the buy button and you will be on the Viddyoze site. 
Let's look at each plan in detail.
Viddyoze Personal Plan –
Viddyoze personal plans are usually $97; however, we have a special rate of $77 for our readers. What you get in Viddyoze personal packages are:
Cloud-based software for video animation

It offers powerful live-action video editing features.

A maximum of 30 renders are allowed per month.

Unlimited usage rights on personal videos

More than 170+ different types of templates.

Money-back guarantee for 60 days

24/7 customer care support
Who Should Consider This? 
The program is ideal for beginning video creators, newbies in animation, and small businesses. This is because they only provide a limited number of renders per month. 
Viddyoze Commercial Plan –
Viddyoze Commercial costs $127, however, a special price of $97 is available just for our readers.
With the Viddyoze commercial plan, you get all the features of the Viddyoze personal plan, plus a few more.
Who Should Consider This? 
This is a great choice for a growing marketing agency, a solo digital marketer who is working with different clients or brands, virtual assistants, schools, social media influencers, and YouTubers looking to grow their brand quickly.
Viddyoze personal account features –
$197 free sales method

Free YouTube accelerator worth $97

Unlimited rendering

For the client's videos, you also get unlimited usage rights

Where to Buy Viddyoze?
Viddyoze is currently being sold via the official website where you can buy it at a big discount.
Viddyoze Bonuses –
Its personal license isn't bundled with a bonus, but the commercial license includes a $300 item as a bonus.
Viddyoze Bonus 1 –
This Viddyoze bonus is geared towards those who freelance. It teaches you how to get clients and make $10,000 per month. 
It is one of the most important guides for freelancers that creates the platform for their businesses. The price of this bonus is $197 but it is free for commercial users.
Viddyoze Bonus 2 –
YouTubers or your most prominent clients from YouTube will benefit from this product as this will help to grow your YouTube career. With the commercial license of Viddyoze, you get this course worth $97 for free.
Regularly, this license costs $127 but for our readers, it is only $97. Take advantage of this offer before it goes up.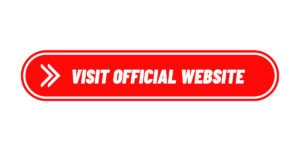 Viddyoze Pros and cons –
Pros –
More than 170 pre-made templates & Free $300 bonus item

It will take you three simple clicks to create the amazing video.

Fully auto video animation software

People with zero video editing knowledge can use it

An user-friendly interface

The price is reasonable.

The Viddyoze Cloud allows you access to it from any device with an internet connection

With its ability to transform your video into animated movies, it gives you the chance to create 3D animated content.

This software is a great tool for making outstanding videos

It is easy and quick to create videos with this software that doesn't require any special skills.

Providing your clients with stunning videos can create long lasting relationships and build trust.

The intro maker is exceptionally powerful, which means you can create amazing video intros and outros.

This software provides businesses, entrepreneurs, and startups to build brand awareness by reaching a wide base of customers via quality videos
Cons – 
In order to have access to all the templates, you need to be a member of the template club.

It is cloud-based, so you won't be able to use this software if you don't have internet access.

There is no bonus included in the personal plan.

A maximum of 30 renders are allowed on the personal plan for a month.

No free trial is available.
FAQ About Viddyoze Review
Is Viddyoze the real thing?
Sure, Viddyoze is real, there is no scam. Viddyoze is a video editor that has its own pre-made templates. 
They don't promise that they would be able to edit large videos. They offer real bonuses for commercial users and never put false claims of bonuses.
I am Not a Video Editor Can I Use Viddyoze?
Yes, Viddyoze is specifically created for users who don't have any editing skills. You can easily do video editing with Viddyoze. Select a template, add text, and add sound and you're ready. It only takes three clicks.
Can I Get a Viddyoze Trial?
There are currently no trials available.
Where Do I Keep to Save Viddyoze Clips?
Viddyoze clips are stored on the Viddyoze cloud server so you can view them on any device from anywhere at any time.
What is Template Club Viddyoze?
Viddyoze template club includes many different templates. All access to Viddyoze templates is only available if you join the viddyoze template club.
What Types of Video Does Viddyoze Make?
Vidyyoze is an animation video maker allowing you to make animations for your movies or shows. Viddyoze offers 190+ ready-made animations to allow your work to be simplified.
Final Verdict –
With Viddyoze, I assure you that people of any skill level can use it to generate stunning animations in just a few clicks. You do not need a complex, expensive set of softwares or a team of freelancers, just the Viddyoze templates to create stunning video animations and engage audiences.
Viddyoze 3.0 has revolutionized video editing and creation. When it was introduced to us for the first time, it really turned out that we had found the perfect software for our video projects.
One word describes it well: awesome. Our Viddyoze review offers all the details you need to know about the product.
Before starting the Viddyoze software review, we tried it ourselves to see how the software worked, and even though we had zero editing skills we were able to create our first video using the software for our blog promotion.
Our staff highly recommends Viddyoze because it's worth every penny as it lets you do everything you need. From customizing videos to making animation, Viddyoze is great.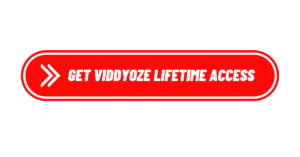 Also Read : Videly Review 2021 – Best Youtube Video SEO Software in 2021