Hello guys, welcome to the my blog, in this article we are going to be reviewing a product name Videly. And in this Videly  Review I'm going to be sharing exactly what Videly is, what it does and what it can do for you and your business. It is the current up to date videly 2021 review. I would try to cover all of your question's answer in this article.
What is Videly?
Well Vidly is a video marketing tool that helps  you rank your videos on popular search engines. Now the main search engines it focuses on is Google  and Youtube but it also works for things like Bing, Pinterest and amazon.
There's a few others  inside as well now the really good thing about this tool right which makes it different to other  tools, is it actually scans the searches on these search engines to give you the lowest competition  with the highest amount of search volume keywords.
So if you wanted to create a video in a particular niche  or about a particular product you can find what opportunities are available that you can actually  create videos on that keyword rank it on the search engines and actually get results quickly versus you know trying to fight for rankings with so many other people that are currently on Youtube.
So it's a very ninja way to actually getting your videos ranked right now vidly is actually a  series of tools like i mentioned of earlier it isn't just keywords right it also does things  like video details it also does niche analysis it also scans your existing videos to help you  find out which ones you can actually improve.
It also has a rank tracking feature which  is actually my favorite tool i use it every single day because it lets me know how my videos  are actually tracking as well as giving me my statistics for those videos.
Also Read: Perpetual Income 365 Review: Best Affiliate Marketing Software
Difference between Videly & Video Marketing Blaster –
One question i got asked  is videly and  video marketing blaster the same thing it actually  is however video marketing blaster is a software just like videly it's the exact same software but  it is a windows only software so you download it rather than using it on a cloud or in a browser.
So videly is the cloud version video marketing blaster is the desktop version right  for windows only so that's one question i have so videly can be used on any computer um any type  of browser it can be on like a raspberry pi or it  could be on a mac or a windows doesn't matter you  can use it on everything.
How does it work –
Let me show you how Videly works from starting to last by just following 3 simple steps!
Discovering untapped keywords:
In order to ensure your videos are getting the traffic and ranking you deserve and re-direct them to your website, choosing the right keywords is extremely important.
With Videly you'll discover and target the best keywords for your business. The software analyzes a keyword's competition and pulls the best from it. This is the perfect start to maximizing your numbers.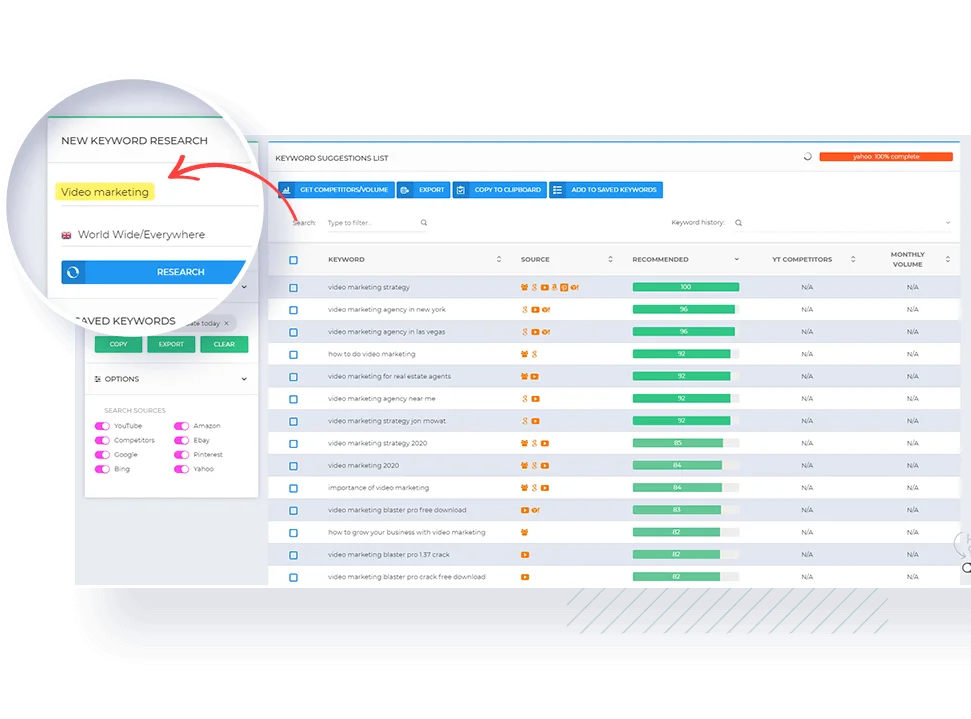 Automatic SEO Optimization:
With Videly, you can analyze competitors' videos and identify their weak points, which Videly will exploit automatically. Within seconds, it searches for titles, descriptions, and keywords that could get you top rankings.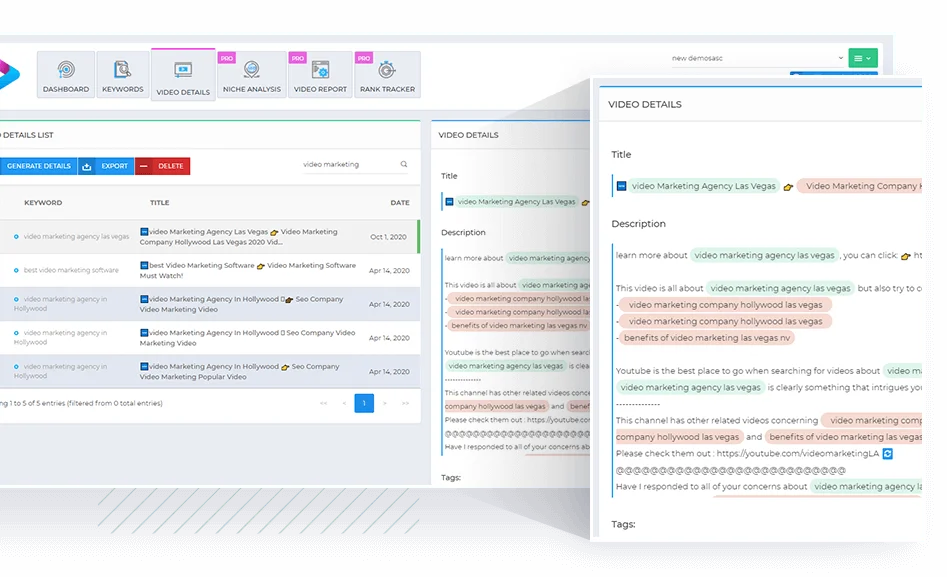 Copy, Paste, and profit:
Videly offers you the ability to find all your video details under each generated keyword, such as the video title, description, and tags. You can further customize your video details with the "Edit" buttons.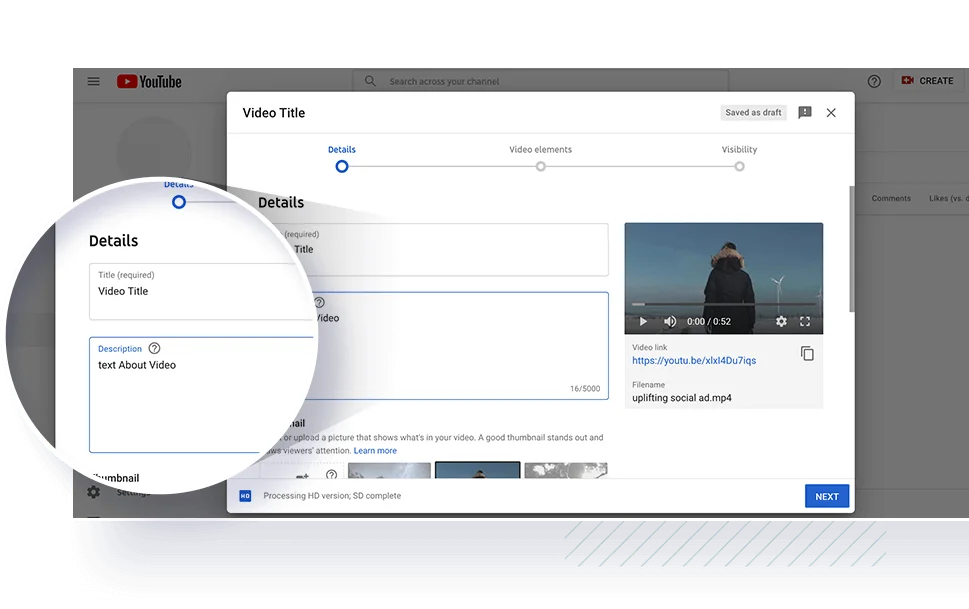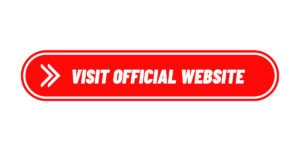 MAIN FEATURES OF VIDELY –
No prior experience in video production or marketing is required to use Videly.
The software is cloud-based so there's no need to download and install it, which means you can save all your storage space around the clock.
Getting massive traffic from top quality videos that have been successfully ranked in the search engines is done with the help of instant business-in-a-box.
Publish new videos to social media automatically.
Almost any video from any category can be found and monetized right away on YouTube.
Make videos by just adding images or video.
Based on reverse engineering Google and YouTube's ranking systems
The tool identifies keywords that buyers are not using.
Drives traffic from Google and YouTube for no cost
Increase views, subscribers, and sales.
Works well in English and other languages of any niche.
100% white hat.
Does not require knowledge of SEO, building backlinks, writing content, or advertising.
It can be utilized to promote affiliate products, your own brand, local businesses, or your YouTube channel in general. You can actually create any advertisement and promote just about anything.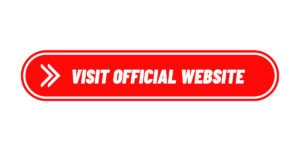 WHAT IS INCLUDED IN VIDELY?
Keyword research: The keyword research option in the members' area lets you search for related keywords, competition rate, and search volume. You can use the results to decide which keywords to use.
Based on Videly reviews, you can write titles, tags, and descriptions to improve your search ranking.
Also Read: PM Milestone 2.0 Reviews – Best Project Management Template
Title and description templates: Template options are available if you need them, or you can prepare your own.

WHO IS VIDELY FOR?
There are some people who will benefit from this software, but there are also some who will not. Here is a list of those who will benefit from this product.
Online Marketing Agency
SEO Marketer
Online Business Person
Vloggers
Video Agency 
Youtuber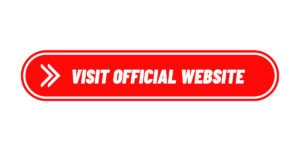 Videly Bonuses –
When you purchase Videly, you get access to bonuses valued at $497 for free! Here's what's inside:
Software tutorial instruction in step-by-step format
Video tutorials for video production
Private live training lesson
Five-minute video creation
Access Videly instantly
HOW MUCH DOES THIS COST?
Videly's affordable program supports people who rely on online business. Despite all the bonuses and freebies, the Videly gets you for just $47.
Prices may fluctuate, as per the company discretion. However, now that they offer an exclusive 75% discount.
Without any offers or discounts, the normal price of Videly is $ 188. The charge is a one time charge which covers lifetime upgrades and customer support.
A 30-day money-back guarantee is in place if you just want to try the whole tool out, so you do not have to even worry about losing money.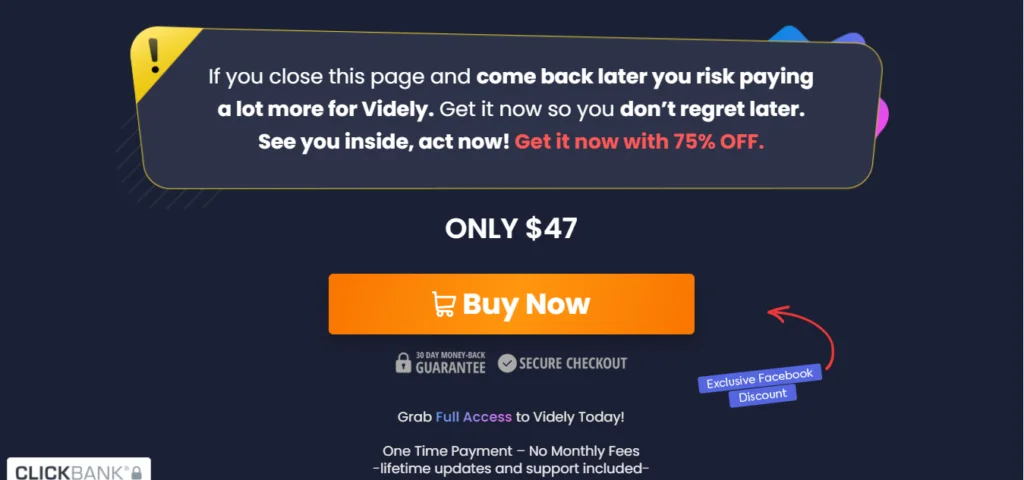 FINAL VERDICT ON VIDELY REVIEW –
Therefore, I hope you really grasp the working of Videly and its benefits in order to gain the support and rank your videos on YouTube and Google.
The Videly software sure looks straightforward, since you don't need an SEO background to get access to this software. Additionally, it lets you create videos in just 5 minutes or less using free online tools without having any technical knowledge or design skills.
Getting higher ranking and more subscribers every time you move to another video is quite interesting. As per the official website there are many testimonials and online reviews that prove how effective the program is. By creating traffic on and through your site, it yields you more profits with more traffic and viewers.  
Therefore, Videly software is considered to be a good recommendation when it comes to search engine optimization software.
Compared to paid video traffic, Videly is incredibly cost-effective. With a one-time payment, you have full access to the Video Editor with lifetime updates and customer support.
If you ask me, it is a no-brainer. Regardless if you do not want to take my word for it, you can at least see that it is at least worth a shot.
Moreover, there are no risks involved since you are also guaranteed a 30-day money-back guarantee.
Click here to get Videly from the official website (30 Days Money- Back Guarantee)
Where Can You Buy The Software?
Purchasing the software is available only through the official site of Videly. which directs you to a Clickbank site to complete the sale.
All purchases include free updates for life. Videly is a cloud-based tool, so it works on any device with an internet connection (although the developers recommend using Chrome).
You can ensure safe and hassle-free purchase only when you buy from the official website. Also, you can take advantage of wonderful discounts and added savings when you buy from the official site.
Frequently Asked Questions –
Is Videly compatible with keywords in other languages?
Yes. Videly's enhanced tools are designed to help you work in many languages with improved capabilities. This means you can conduct your keyword research and optimize your site in your native language, as well.
Will there be any updates?
Videly will have updates in the future. However, you don't need to manually update your software, as Videly is a secured cloud-based solution that will automatically update for you.
Are there upgrade options available?
The basic package comes with a lot of features. However, if you wish, you can upgrade to this service to receive a better ranking in search engines.
Is this a one-time fee?
Yes. Videly is offered presently at one-time payment and cannot be subscribed to.
Is it compatible with iOS & Windows?
Yes. However, Videly is a cloud-based solution in which cases, whatever operating system or version your device has, it can access Videly services.
Click here to get Videly from the official website (30 Days Money- Back Guarantee)
Get Videly here and start ranking at the top – 
Also Read: Viddyoze Review 2021 – Best 3d Animation Software